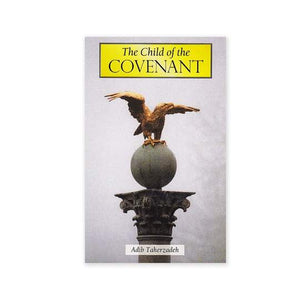 The Child of the Covenant
Sale price Price $35.00 Regular price
Tax included.
A Study Guide to the Will and Testament of 'Abdu'l-Bahá
A detailed study of this important 'Charter of Bahá'u'lláh's New World Order' using the principle of the relationship of various aspects of the Covenant to each subject mentioned by 'Abdu'l-Bahá in His Will and Testament.
The Will and Testament of 'Abdu'l-Bahá constitutes a fundamental document of the Covenant of Bahá'u'lláh. Described by Shoghi Effendi as 'the Child of the Covenant' the importance of its study becomes obvious when we note that Shoghi Effendi has stipulated that one of the qualifications of a true believer is 'loyal and steadfast adherence to every clause of our Beloved's sacred Will'.
Author: Adib Taherzadeh