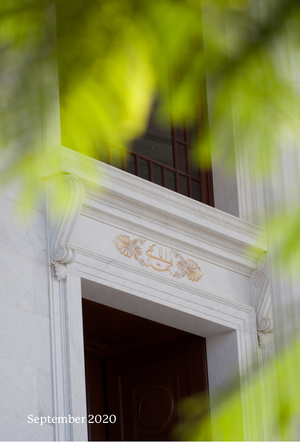 Standing strong in a disordered world
Sale price Price $1.00 Regular price
Tax included.
Compilation on standing strong in a disordered world
This compilation, issued in September 2020, is an illuminating resource for understanding the current state of the world and bolstering a confident response based on insights from Bahá'í writings. The contents are arranged in two sections, respectively entitled "The World's Current State of Disorder and Confusion" and "Disposition of the Bahá'ís". The selection of quotations was made by the International Teaching Centre.
Absorbing such words into our souls is a sure way to build up resilience and fortitude in the face of today's profound uncertainties.
The version offered here is an attractive printed booklet of 24 pages, designed for comfortable reading. The format is handy for individuals to use in their personal moments of reflection and for groups wishing to study the compilation together.