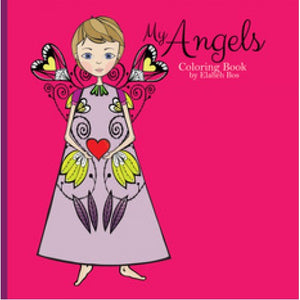 My Angels – Coloring book
Sale price Price $12.00 Regular price
Tax included.
A beautiful coloring book to inspire and open the mind. 
​A great way to stimulate conversations.
Great illustrations that young girls with love to color!
Simple affirmations to open the mind and heart
Multicultural illustrations
Easy introduction to more illusive concepts
Great for use at home, in communities, at school, or for group projects
Suggested age: 6-10
Makes an amazing gift!