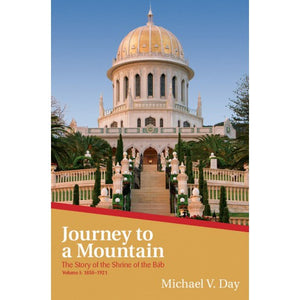 Journey To A Mountain
Sale price Price $36.00 Regular price
Tax included.
This is the thrilling story of the golden-domed Shrine of the Báb, which stands in exquisite garden terraces on Mount Carmel in Haifa, Israel. 
For the first time the dramatic story of the establishment of the Shrine is told in detail. Never-before-seen photos and maps illustrate the often pulsating narrative.
This stand-alone book will soon be followed by two others taking the story up to the early years of the 21st century.
by Michael V. Day