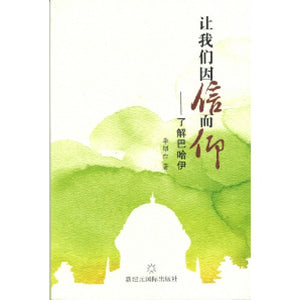 For What We Believe and Trust (Chinese)
Sale price Price $10.00 Regular price
Tax included.
For What We Believe and Trust (Chinese) A Short Introduction to the Baha'i Faith
What does it mean to be a human being?Why should we have faith?What kind of faith we need today?What is the Bahá'í Faith?
This short Introductory book to the Bahá'í Faith in Chinese is to answer the above questions. Also there are dozens of beautiful photos that reflect some of the features of the Bahá'í community.