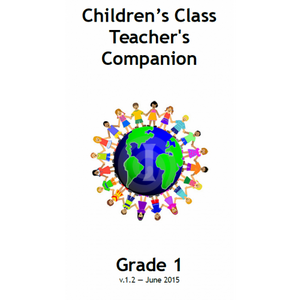 Children's Class Teacher's Companion Grade 1
Sale price Price $5.00 Regular price
Tax included.
The Children's Class Teacher Companion provides support to teachers for each grade of the Ruhi curriculum. The booklet enables teachers to keep all their records for the class in one place, including class rolls, memorisation records, lesson plans, student information, home visits, team meetings and incident reports. It also provides quick reference material relevant to the grade, including an overview of the lessons, a review of the lesson components, song lists, and guidance on home visits and team planning/reflection meetings. 
The purpose of the companion is to enable teachers to be more systematic and coherent in their approach to children's classes, to plan more effectively, and to enhance the quality of record keeping/ statistics.
This booklet is for Grade 1.