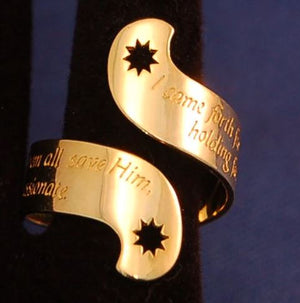 Burial Ring (English)
Sale price Price $50.00 Regular price
Tax included.
Created with a thick gold plating over pure sterling silver for an appropriately dignified adornment. Inscribed with:
"I came forth from God, and return unto Him, detached from all save Him, holding fast to His Name, the Merciful, the Compassionate"
Unique wrap-around design that adjusts to any size finger.