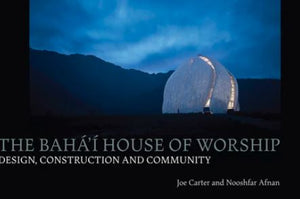 Baha'i House of Worship - Design, Construction and Community
Sale price Price $45.00 Regular price
Tax included.
This book tells the story of the architectural design and construction of Bahá'í Temples, or Houses of Worship, in a wide variety of climates and cultures.
This book introduces the experiences of the Bahá'í world community in its efforts to construct centres for worship and service open to all, intended for humanity's coming of age as one human family.
This coffee table style book is richly illustrated with recent and historical photographs, as well as architectural drawings. It makes for an excellent gift to friends and family.