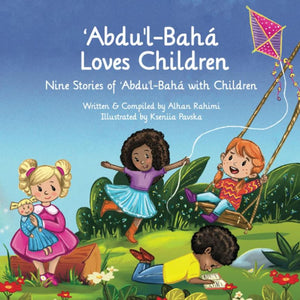 'Abdu'l-Bahá Loves Children
Sale price Price $15.00 Regular price
Tax included.
Nine Stories of ʻAbdu'l-Bahá with Children
ʻAbdu'l-Bahá lived in the nineteenth and twentieth century. He was a great example for all the spiritual attributes such as generosity, love, kindness, justice and many more. He was also well-known for His love for children.
This illustrated book recounts nine stories of Him with children and is published for the occasion of the centenary of His Ascension.