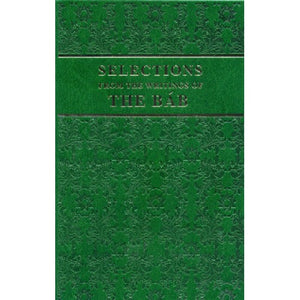 Selections From the Writings of The Bab
Sale price Price $25.00 Regular price
Tax included.
The National Spiritual Assembly of the Bahá'ís of Australia, through its publishing arm, Bahá'í Publications Australia, is pleased to make available this edition of 
"Selections from the Writings of the Báb"
. 
This selection was first published in 1976 as a Bahá'í World Centre publication. It was compiled by the Research Department of the Universal House of Justice and translated by Mr Habib Taherzadeh with the assistance of a Committee at the Bahá'í World Centre, the international headquarters of the global Bahá'í Community.