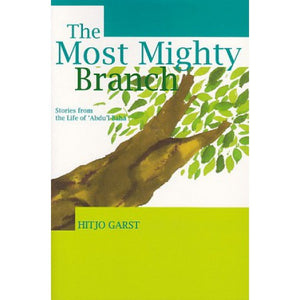 The Most Mighty Branch
Sale price Price $25.00 Regular price
Tax included.
65 short stories about 'Abdu'l-Bahá suitable for children's classes, for children to read themselves and for reading aloud.
Who was 'Abdu'l-Bahá?
Why was He called 'the Most Mighty Branch'?
Why was he a prisoner for 60 years?

The Most Mighty Branch answers these questions in a simple, straightforward style.

The book covers all important events of 'Abdu'l-Bahá's childhood, his imprisonment in 'Akká, his journeys to the West, and his significance as Centre of the Covenant of the Bahá'í Faith.
Author: Hitjo Garst