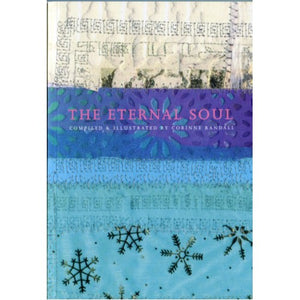 The Eternal Soul
Sale price Price $12.00 Regular price
Tax included.
The book offers insights for the curious and comfort to the grieving in a format that will, itself, comfort the reader. Each two-page spread offers Baha'i quotations about the nature of the soul and its glorious destiny across from a captivating work of art in full color.
The true nature of the next life is beyond anything we can comprehend but the ineffable mysteries alluded to in these quotes, from spiritual exaltation to tears of separation, provide an endless fountain of inspiration for the artistic imagination. Buy this for anyone who is dealing with the death of a loved one.
The Eternal Soul is 128 full-color pages. Published in the UK by Intellect Books. Illustrated by Corinne Randall.