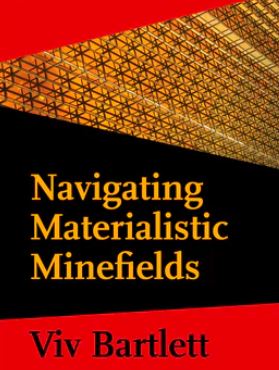 Navigating Materialistic Minefields
Sale price Price $28.00 Regular price
Tax included.
This book describes a journey of search that enabled author Viv Bartlett to navigate around the obstacles that he calls 'materialistic minefields'. Written in a conversational style and often drawing on his personal experience, it nonetheless explores profound questions.
Among these are the views, opinions and attitudes of a society that has disconnected its thinking from higher realities, so that individuals everywhere are tending to sink into a materialistic way of life that is in the last resort deeply unsatisfying. The increase in materialistic assumptions about reality has also led to general scepticism about humanity's capacity to rise to a higher level of civilization.
But the choice between a materialistic or a spiritual perspective is a daily personal one. Looking at history as an evolutionary process and drawing on the teachings of the Bahá'í Faith, Bartlett sees the 'knowledge of the oneness of mankind and the fundamental oneness of religion' as necessary and inevitable to the gradual emergence of the maturity of humankind.