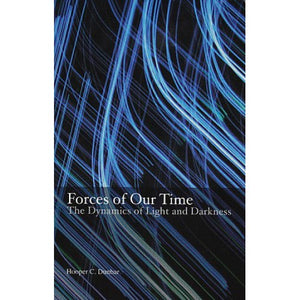 Forces of Our Time
Sale price Price $25.00 Regular price
Tax included.
Forces of Our Time - The Dynamics of Light and Darkness
An examination of the processes that are creating a new, divine civilization and the negative forces that have risen to resist the divine purpose.
In this book Hooper Dunbar examines the character of the spiritual forces as set out in writings of Shoghi Effendi. The first part considers the terms 'force', 'energy' and 'power' in these writings, while the second comprises a selection of quotations drawn from the writings of Shoghi Effendi – many published here for the first time – arranged chronologically, so readers may consider the ideas in their original context.