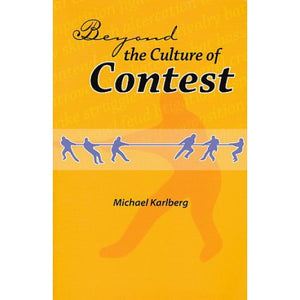 Beyond the Culture of Contest
Sale price Price $30.00 Regular price
Tax included.
In his analysis of present-day society, Michael Karlberg puts forward the thesis that our present 'culture of contest' is both socially unjust and ecologically unsustainable and that the surrounding 'culture of protest' is an inadequate response to the social and ecological problems it generates. The development of non-adversarial structures and practices is imperative.

Dr Karlberg considers various historical and contemporary expressions of mutualism, including expressions within feminism, systems theory, ecology and environmentalism, communication theory and alternative dispute resolution, and presents a case study of the Baha'i community and its experience as a working, non-adversarial model of social practice. 
The prescriptions and practices of the Baha'i community provide a viable and workable alternative to the culture of contest.