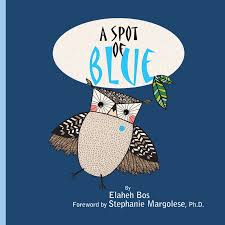 A Spot of Blue
Sale price Price $18.00 Regular price
Tax included.
A simple and wonderful story that shows what happens when we focus too much on our worries. Everything was going great until Owl found a blue spot and couldn't let it go.

Owl's big lesson at the end? Focus on them and they grow. Let them be and they will go. Simple and easy concept with practical steps to help when we get worry spots.
Great for class or as a family resource book.

Simple concepts that can be understood by children 4-8.

Practical tools that can easily be introduced at home, school or as part of therapy.

An amazing gift for all children!